Green Screen or Video Short?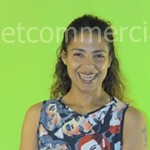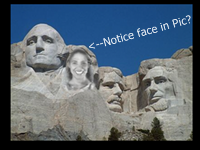 Green Screen or video short? I have been studying both elements of Green Screen or Video short and have noticed, that if you desire flash and pizazz or over the top MTV style advertising, then Green Screen or 'pop up' walk on actors for your site, is probably the way to go; in my opinion. The reason I state that is because, when I surf the net and check out different sites that are utilizing video for website conversion or having a virtual showroom, if you will. The ones that have an 'un-natural' talent or spokespeople walk over a webpage (via Green Screen); it gives you the feeling of being sold by a salesperson, rather then testimonial from either a spokesperson or Owner, using a video short
Green screen coming across as a sales pitch
You see, when you have the spokesperson or Owner in a video short setting, or inside a frame/window, like we are used too, with the news or TV sets, it comes across as information or testimonial, rather then a salesperson in your face.
I have found this even when watching YouTube videos. The ones with the Owner in a frame or window come across as a lesson or informative setting instead of being razzle dazzled by tricks and effects if you will. It almost takes away from the message in my opinion.
I guess it is because that is what Green Screen is actually about, being able to superimpose someone doing the impossible if you will. Whereas a Video short comes across as an infomercial or news/information reel instead of razzle-dazzle over the top graphics.
When to use Green Screen
Now if you do Graphics for Websites then by all means use the Millennium Falcon and light swords to show that anything the mind can conjure up is wide open. Conversely if you want to come across serious such as a Manufacturer or Law Firm then perhaps the Video Short is a better way to go. Think about it, a lawyer with a light sword is a bit far-fetched and how serious could you take the lawyer who used over the top graphics to reel you in?
Things to consider about Green Screen or video short
Consider this, when you go to buy something or want information on something, do you want to be entertained? Or do you want the facts, to help make an informed decision along with re-assurance, that the company you are purchasing goods from are serious about their craft or profession and are here to stay? I think that is why, when I work with companies who want to come across sincere, I suggest having the Owner, or hire a Professional Actor on screen to tell the prospective consumer, in short; their mission statement.
Reason for Green Screen or video short
We all know the Owner is the one person for sure, who cares if you work with them or not. And with that in mind, it comes across to the viewer as genuine. So think about that when you decide on a Pro Actor for your Video short for your website, or using a walk on green screen character to 'pitch' your companies mission statement. If you want to comment please include the words Green Screen Video Maker so I know you are real and not spamming for a backlinks.
Regards,
"When they are Surfing the Net and you don't want them to forget!"
Netcommercial.net