Internet Commercials, Video for Websites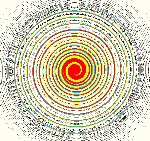 Internet Commercials, Set Ideas?
What kind of set should I use for my Internet Commercial? That question is always asked, and the answer is always different. However, the basic premise is always the same.
Start with an idea or message that is simple. Write down some points that you want  to convey, that are important in your way of  doing business; within your Internet Commercial. What makes your product or service stand out better then your competitions? Put those ideas down, as many as you want, then from there try and narrow down your Internet Commercials message into, one to two sentences. Those two sentences, will become a 30 second Internet Commercial.
The Message of your Internet Commercials
Next you will want to consider, how you want your message delivered. For example, would a few pictures stimulate the idea, or message you want to convey in your Internet Commercial?
This Internet Commercial below was created by reading the websites text and mission statement, then summarized into a 50 Second Internet Commercial. Since this company does not have a Brick and Mortar store, we used pictures to instill the message of their Internet Commercial. In this scenario, the internet commercials "Set" was done, using a montage of pictures and graphics, to get a message across.
Here is that example of that Internet Commercial:
Or… Some prefer, that of a news station feel, for a background in their internet commercial.  Perhaps pictures, or a video of your place of business in the background and have a bulletin running across the screen? Keying or Green Screen will achieve that.
Actors and 'Keying' for your Internet Commercials
This is where we provide Actors or Models to deliver your message. We then place that footage of Video over stills, or motion backgrounds for Internet Commercials. The "Set" Is important, as well as continuity and or sticking with a theme when making Internet Commercials. Keying or Green Screens for Internet Commercials. We got that covered too.
Internet Commercials Writer's Block?
You let us know what you want when creating your Internet Commercials, together we will create it. Don't worry if you are creatively challenged; "We got you covered." I am sure we can brainstorm something for you…
Remember, that with Netcommercial, we are evolving with technology, as will you be too. So go ahead and put pencil to paper, and think of your message-motto or product slogan and give us an opportunity- Contact, Just send us an E-mail.  See what using Internet Commercials do for your business.