Website Commercial Branding Businesses
Branding…is one of the hardest things to achieve when owning a business. What better way to brand your company, then with your own website commercial? Think about it…Using a short Website Commercial makes sure that your visitor gets the message you want them to hear. Have you already clicked the website commercial play button?  The example is only 15 seconds long… I bet you did, before you even began reading. That's an advantage to having a website commercial, to brand & convert your shopper, or looker.  To reassure your lookers, they are at the right website!
Recognition with a Website Commercial
Recognition is possible through a Website Commercial… Website video makes your message easily accessible for your customers. Your clients can view your personalized website commercial, 24 hours, 7 days a week, 365 days a year; repeating the message, or slogan, your want them to remember. Branding them with your website commercial. Have you ever had an annoying song stuck in your head? Then you recall what it is associated with? Right, you got branded. That is an advantage over your competition. When they think of your brand type, or service you are the one recalled, due to your website commercial. Be it a slogan or jingle.
Repetition with a Website Commercial
Repetition & consistency is key, when creating website video campaigns.  Take a moment and search the words Branding Business, there you will find numerous E-magazines, companies stressing the fact that website interaction is key to converting. What better way to greet a client, then with a website commercial, tailored for your business?  Your personalized website commercial will run continuously on your website, and or showroom floor.
Website Commercial as an E-Flier & More
A Website Commercial is a fast, easy, eye catcher, a perfect way to send out your message or promotion. Your website video can be sent out via a signature link, or as a separate campaign in an e-mailer.
Your website commercial is available to make copies onto a DVD. This DVD could be used to send out as a direct mailer, to past, present, or future clients. Remember, your website commercial is yours (*all rights) to use as you see fit, to promote your business. Be it internet, showroom, or even cable T.V ads. Your Website Commercial can be used for presentations, as well as can be used as, your on-call sales agent.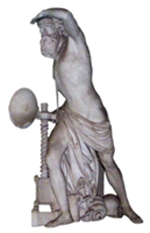 Website Commercial Advantages
Advantages of having a video commercial on your website makes your website very interactive. Using bold print or pictures to try and direct someone's attention is a shot in the dark.
The advantage of a Website Commercial will automatically steer a  potential client to the message you want to give. All a customer must do, is let curiosity get the best of them. Video interaction will increase your business by 30% according to recent studies. Giving you the advantage over those in your field without website video.
Commercials have been on TV, for almost as long as T.V has been invented. With a track record like that, doesn't it makes sense too implement that into your website? Have you noticed that T.V ads now direct you to their Facebook,Twitter or website?
Conversion with a Website Commercial
With the use of Google analytics, when a consumer shops/surfs around, we have the ability to see how long someone stays on a webpage, hovers over a picture, or how long someone stays to watch a website video commercial. As well as, we can tell where they stop watching your video. Where you lost them at…
Studies show having a Website Commercial at your check out, if and when someone back clicks out of the finalizing stage of an online purchase. Websites with video interaction, that re-assure the shopper it is a safe transaction, or guaranteed product. Helps convert them from a would be back click, to a finalized shopper.
These are just some of the uses, advantages and conversion examples of having a video promotion, or website commercial.  Check out our Blog you will find ideas to create a Website Commercial for your Business today!
*Further releases required for use on Cable TV or Radio