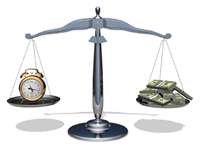 Website Commercial Pricing
Website Commercial pricing is done on a case by case scenario, due to time involved; as well as degree of technical work desired of your Website Commercial. Yes, NetCommercial offers a *Basic package Website Commercial.  Consists of Voice Over, Montage, Fly in Text, we have many themes to choose from. Of course, if you are looking for something special or custom, we will try and accommodate you.
Website Commercial Basic Package
Website Commercial Limited Time *Special $899.  What you get… A complete up to 1 minute produced-edited-ready to go Website Commercial for your company. Look Professional, remember perception is everything! *You supply the tagline, phrase, message, or motto in part or full.  Have some pics to use, or have an idea for some illustration purposes.  If you don't have pics or artwork we have plenty of  royalty free images to use for your website video / website commercial,  keeping the pricing down.  Try to keep your message at 30 words or less. (Think elevator blurb)  Have an idea of your target audience, we can figure the music genre from there.  Not to worry if you are creatively challenged, we will help. We have professional writers to help you hammer out your message, cleverly and precisely. You will have the final say on your website video commercial production throughout the whole process. If you are creatively challenged, you can just give the essence of your Mission statement or Company Slogan, for your Website  Commercial; we can build it from there.  We've got you covered! We are just about ready to get started…
How to get started on your Website Commercial?
Anything other then the *Special we will use Market Price. Market price will be determined in advance, at time of story boarding of your Website Commercial, with a firm quote. (No surprises) 3rd party fees are paid upfront. What are 3rd part fees? Models, Actors and some props, require a deposit for your Website Commercial. IE: If you want NetCommercial to rent a Ferrari, or we are using actors, or models for your website video commercial, etc.
After content has been discussed, video or pics are taken / shot for your Website Commercial, reviewed and proofed by you.  We will put it together and Watermark your Website Commercial . You will be sent a link, to preview your professional Website Commercial. You will then make any subtle changes, such as Font or 'fly-in-text-messages'; then give your O.K. on the proof. We'll have you re-review it,  if there are no more changes we then forward you a Final link to download.  We also send out a DVD with your website video and all assets for safe keeping, per request. Need help installing it? We can do that too.
What Comes in your Website Commercial?
One professionally edited Website Commercial with (royalty free) background music, ready to be uploaded to your Website, Showroom or Kiosk.  Length, 1 minute or less. Simply click the above Contact form and Email with your scenario. No Charge for asking! Thank you for the opportunity.
*Website Commercial Special
Message, motto, service type, will be supplied by customer; using about 45 words or less. (An elevator blurb) Website Commercial may consist of either video, stills, motion graphics or a combination; which ever is decided upon by Client and NetCommercial at time of story boarding. Hiring outside Actors or Stunts, shooting Video extra.
Please Note: Deposits are non-refundable after 24 hours due to the nature of work and so forth, as there are many hours of pre-production you may not be aware of if you were to cancel days later. Thank you.
We Barter!- Goods, Services, Guns, Silver or Gold. Spot prices no load!