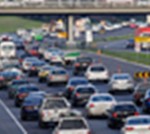 How to get more traffic?
I Search engine this term all the time and come with a myriad of different answers. The bottom line, if people– "IF" they find your site? "IF", it is informative and not just sales pitch after sales pitch, then probably, they will book mark you and come back for more later and possibly give your website a chance at earning their business. By being Bookmarked, you will increase Ranking, by increased ranking you will then have learned, how to get more traffic.

#1 The best way to get a client to convert is relationship.
First off, you have to get them to your website to even consider creating a relationship. Getting more traffic is what we are doing as it is a number game. However, retaining them is done by relationship. Relationship is gained by familiarity and giving or sharing. I am not saying if you do computer SEO and you have a handful of tricks, that you post them and make it no longer a trick, rather a common practice. Rather, share some common, entry level stuff, that will help someone with SEO. If they find value they will return, if they feel they cannot handle it they will give you first opportunity at it. Since in their eyes, you are trusted hub of information. By being a trusted hub of information, not only will you build relationship but you will get more traffic. Because they will Bookmark you and refer you when the question arises. People love to help, or give advice on solving problems.

#2 Make your Website less cluttered and more user friendly.
75 buttons of flash and gifs and jpgs are not going to get a client to focus on the message at hand. I love getting to a web site that has a website commercial (call me biased) on what the run down of a particular company does.
Example, I am an inventor/patent holder and when I searched for a fabricator world wide. I found that some sites, had so much info that probably was elementary to them, but was over whelming and basically made me back click; as I felt it was the wrong company.
Conversely, when I stopped at a website or virtual showroom as I call it. I found some with a video or website commercial and the video told me, they can handle my small proto type as well as handle the Alaskan Pipeline. I of course gave them my info and then they had an opportunity for business, the video had converted me from a looker and a 'back clicker, to an inquiry. Because they had a virtual salesperson to tell me in laymen terms, that no job is to small and they work with wire stuff. Do you see how a website commercial took me from a surfer to a potential lead or created a conversion? Thereby, getting more traffic to their site.

#3 Do not under estimate the power of people.
People buy People, by identifying with someone, it helps them delve further and perhaps allowing a salesperson to overcome objections or reservations, because of comfort.
Like my naiveness' when it came to metals, but the website commercial told me; "No job to small from wire stuff to pipelines." I was able to now feel that an inquiry was not a waste of time and they would be happy to bid on the project. Do you see how a Website Commercial got them more traffic?

4# Meta tags are so Important
Meta tags are almost like, a dewy decimal system for the net. Take every opportunity to label you alternate name as a search a engine phrase. Example, You sell Apple pies and you have an Apple pie picture on your web site, make sure you or your Web person brands that picture with an alternate name such as "best Apple pie in tim buc tu" or where ever you are located. This way when someone types in Apple Pie or who has the best Apple pie in tim buc tu– the Search engines will gravitate to that pic even though it does not say that on your web page. Thereby giving you another opportunity to Brand, market or create more search engine phrases. Just as website video will do, name your video as a search engine phrase such as "how to make Apple pie." If people want to know how to make it, they probably will want to buy it. Right now Google and the likes of are looking to video website commercials on the net as the natural progression of the net. So with search engines and their spiders being constantly tuned for the newest and best information on the Web, you could understand how someone who is moving with the times, would get recognition and those who do not, may get pushed out of a ranking position. After all, we all want to be on top– numero uno– number one when our field is typed into the net. Getting more traffic is the name of the game. I mean, it is the new yellow pages if you will. I get my yellow book and it goes right into the recycle bin, in the bag it comes in. Thanks for reading and commenting and as always I hope you found my information useful and bookmark me for a later time if you are not ready for a custom made website commercial for your website or use on your showroom floor.

As always please include the word How to get more traffic in your comment to be approved and not considered spam bot(s).
Remember "When they are surfing the net and you don't want them to forget!"
Netcommercial.net