Three Point Lighting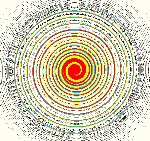 Three Point Lighting is used when you become serious about your video production. Below is one of the best Youtube videos for Three Point Lighting and the effects they have on a shoot. I could have done the same, but this was already done and quite well; I might ad.
Three lights
Key light
Main or 'Key Light
Back Light
This Video will go over the Three different lights used-Key light-Fill light-Back light. Of course there is a bit of a learning curve on setting your lights in the right spots. Such as your Key light or Main light will usually be placed 45 degrees off the subject as will the Fill light on the other side. Just as the Back light will be placed above and behind your subject to get your subject to 'pop' or define it, in that sea of light you have created.
[youtube]http://www.youtube.com/watch?v=Gkfv78919ek[/youtube]
To have a comment considered to be real or to be posted with your link— please include Three Point Lighting in your subject line.