Website Commercials Used for Branding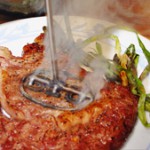 Branding…
Branding is one of the hardest things to achieve when owning a business. Consider Website Commercials!
Recognition
 
Recognition is possible through using Website Commercials. Website Commercials make your message or 'Brand' accessible for the customer to view your personalized Website Commercials, 24 hours a day 7 days a week 365 days a year. Because your Website Commercials will be repeating the message or Brand your want your client or Website traffic to remember.
Repetition
Repetition is also key. Your personalized Website Commercials can run continuously on your Website and or showroom floor. Take a moment and search the words Branding Business, there you will find numerous E-magazines, Web sites and companies stressing this fact. Don't forget to Bookmark us (Hold Cntrl and "D") before you search so you can come back and read on or use us for your Website Commercials.
You will find that the bigger companies not only use Website Commercials, but their T.V Commercials direct you to their Social Media sites or to their Website too. Interesting how the new age of technology is ever evolving yet, they still resort back to the Commercial of yesteryear's soap operas. Funny, how they called them Soap Operas because the Drama or Opera was sponsored by soap companies selling their Brand to Housewife's watching the T.V shows.
Now those same shows are still doing the same thing, but using different sources of Media to track or steer their potential clients. The Beauty of the Internet and or Websites is that if you have the "know how" or pay for the know how. One can get information of who, what and where a client clicked on, or hovered over. Now that is tracking your advertising dollar.
An example of using Website Commercials
For instance, lets think about Website Commercials for a "widget" Company. This Widget Company pays 10 Thousand dollars for a huge direct mailer. The Direct mailer company says: "We mailed them, thanks for the business." The Widget Company says, thanks and holds their breath waiting for results. Hoping the recipients of the mailer head over to their Website and or call the Widget company direct. Would it not be better for that same scenario, for the consumer to be able to click on a Website Commercials, hear your pitch once again? As you got them to come over to your Website via a pitch from a direct mailer in the first place.
Now let's take it one step further and implement an SEO (Search Engine Optimization) person, to then use Ad words to see what the consumer clicked on. Or if One had a couple of Website Commercials on their site, you then have a counter of how many were clicked through because of either you place marker or a C'mon and click through pitch. This way, a company could track that 10 Thousand dollar investment by using Website Commercials to see which interested which demographic.
Why do you think the ad companies sometimes title their Website Commercials on Youtube; "See the worlds tiniest Bikini." Because that's what gets attention and definite click throughs. Now if your Widget is real and a worthy product, most will forget the reason they clicked through and take your product pitch you delivered through your Website Commercials and perhaps call or Bookmark you for a later engagement.
Or instead of using that money on a direct mailer, consider using a local Cable company and if you tell them you have 10 Thousand as an advertising budget. I am sure they could accommodate a more effective audience then a "shot-gun mailer". The Big cost, is when you have that same Cable company shoot your commercial. There goes at least 5 thousand dollars if not more. However if you already have your Website Commercials in place. Not only are you ready for the cable company upsale. You are locked an loaded for Ad word tracking too.
Kinda like using an 800# for a TV spot so you know where the call came from without asking the consumer. Think about Website Commercials as the ever evolving, proven way to advertise your brand or business.
[flv]http://www.netcommercial.net/wp-content/uploads/2010/10/netcommpg.flv[/flv]